Interviews
Videos are in the Windows Media Format. If you don't have the player, it can be downloaded from microsoft.com. To download, right click on desired video and choose "Save Target As."
DO NOT direct link videos, and DO NOT take them for your own site or to make music videos.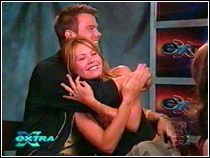 Josh and Nikki on Extra
Date: July 2004
Description:
Nikki and Josh discuss Las Vegas and season 2.
Clip:
#1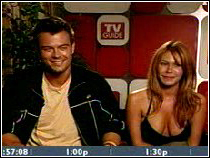 Josh and Nikki on the TvGuide Channel
Date: September 2004
Description:
Very short blurb where Nikki and Josh discuss the end of season 1; the end is absolutely hilarious.
Clip:
#1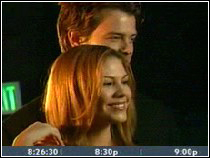 TvGuide Channel Hunks & Babes
Date: April 2005
Description:
The entire Las Vegas cast is named to the number four spot on the TvGuide Channel's list of top 10 hunks and babes on TV. Lots of Josh and Nikki!
Clip:
#1